By | Last Updated: Jul 5 2023 | 5 min read
Hold on to your perfectly coiffed plastic hair, because we're about to take a delightful plunge into the glamorous—and stylish!—world of Ken and Barbie. 
A disclaimer: it's well past time to embrace the power of pink. The hue knows no gender boundaries, and exudes a confidence and playfulness when worn by men. But sure, it helps that the upcoming Barbie movie has put the color back in the sartorial spotlight.
Because Barbie pink outfits for men don't just look like this: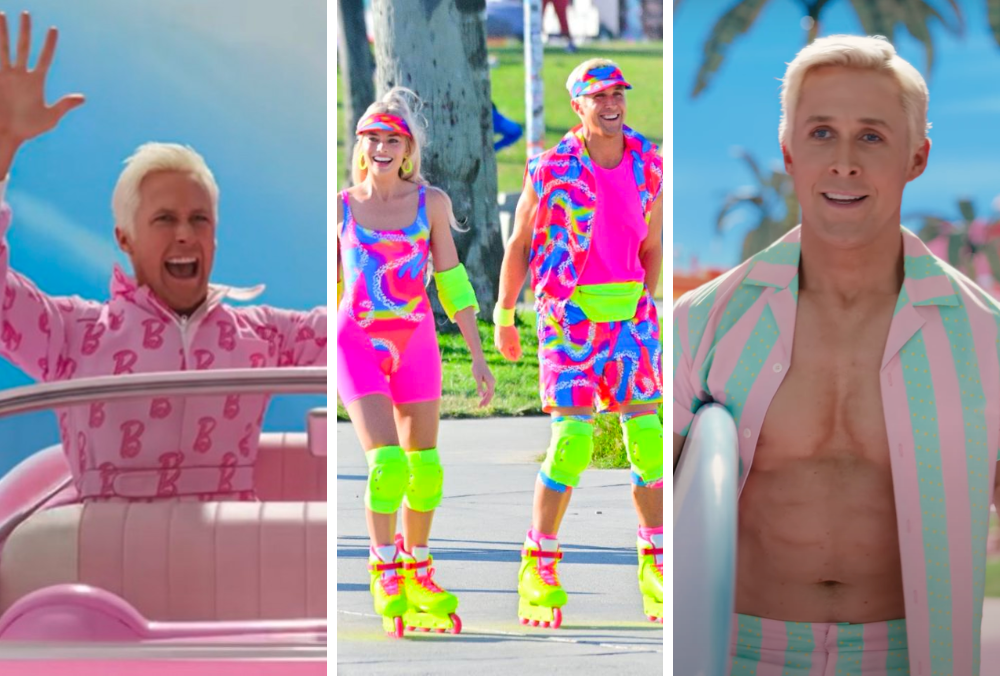 THIS is how you wear Barbie pink in the real world: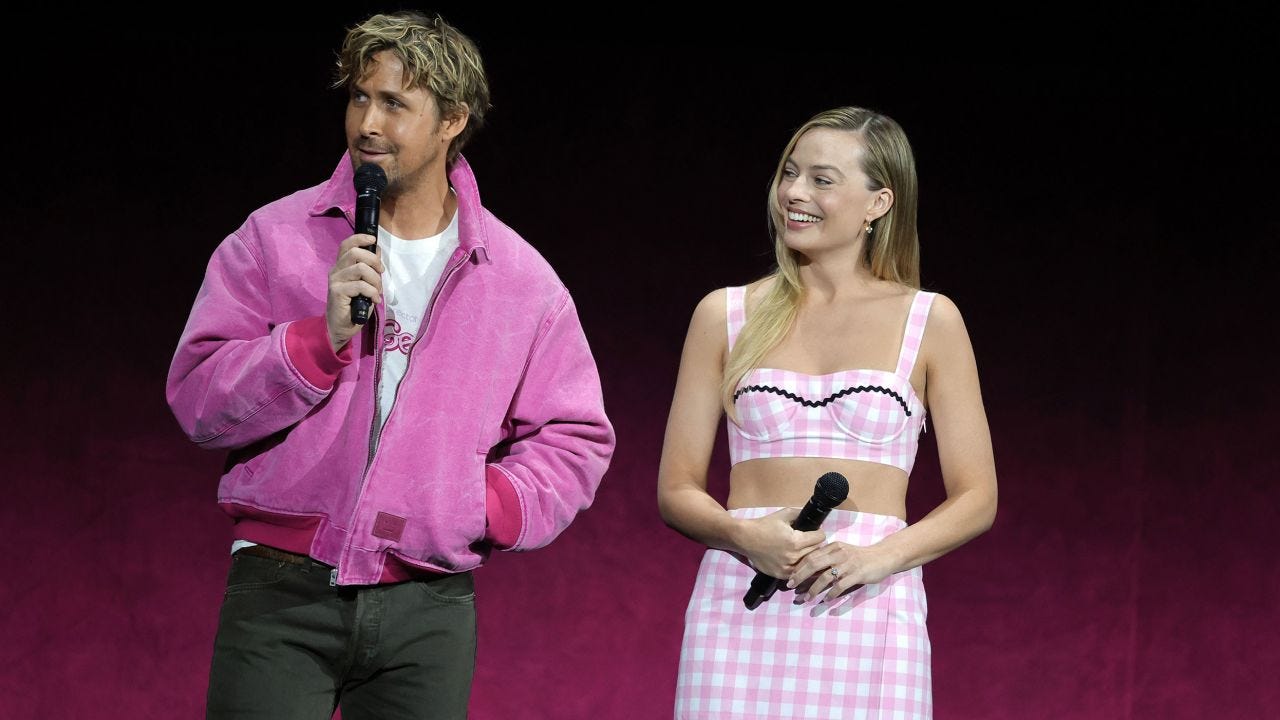 And this!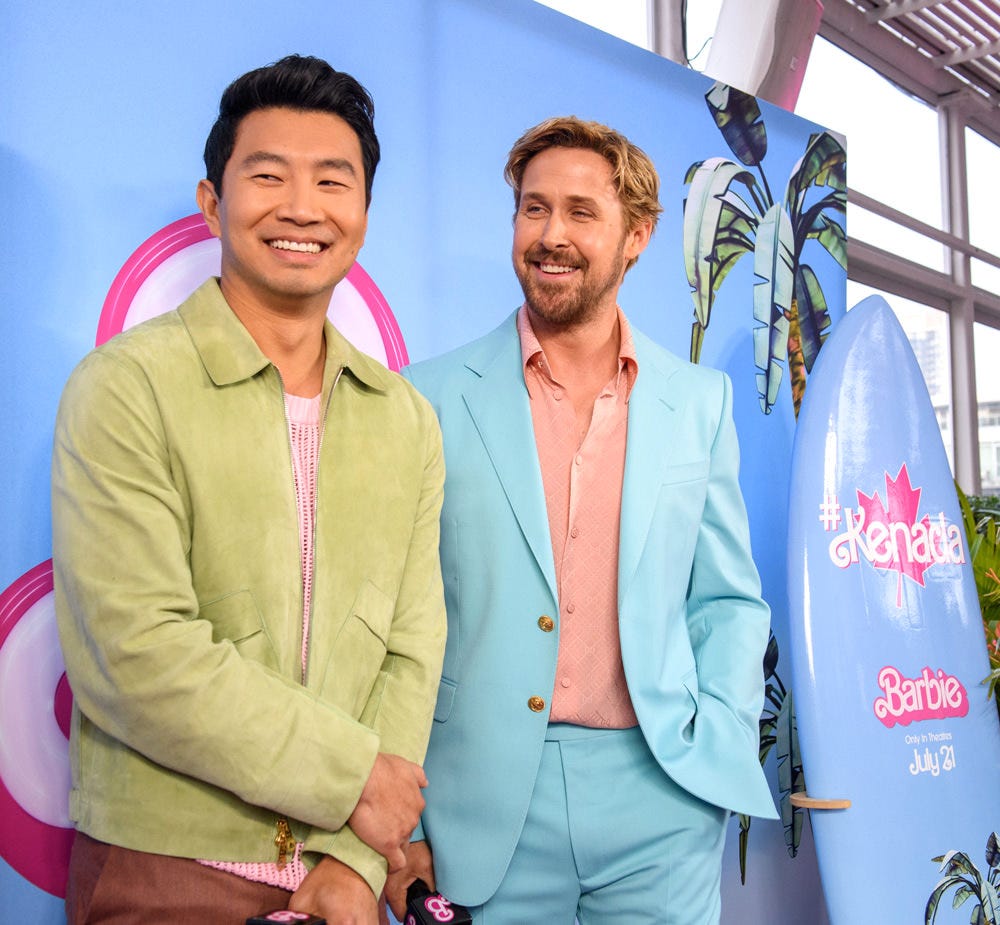 Barbie star Margot Robbie's husband has even gotten into Barbie pink outfits for men, sporting this extremely cool pink Nike hat at the airport that our entire team has become obsessed with: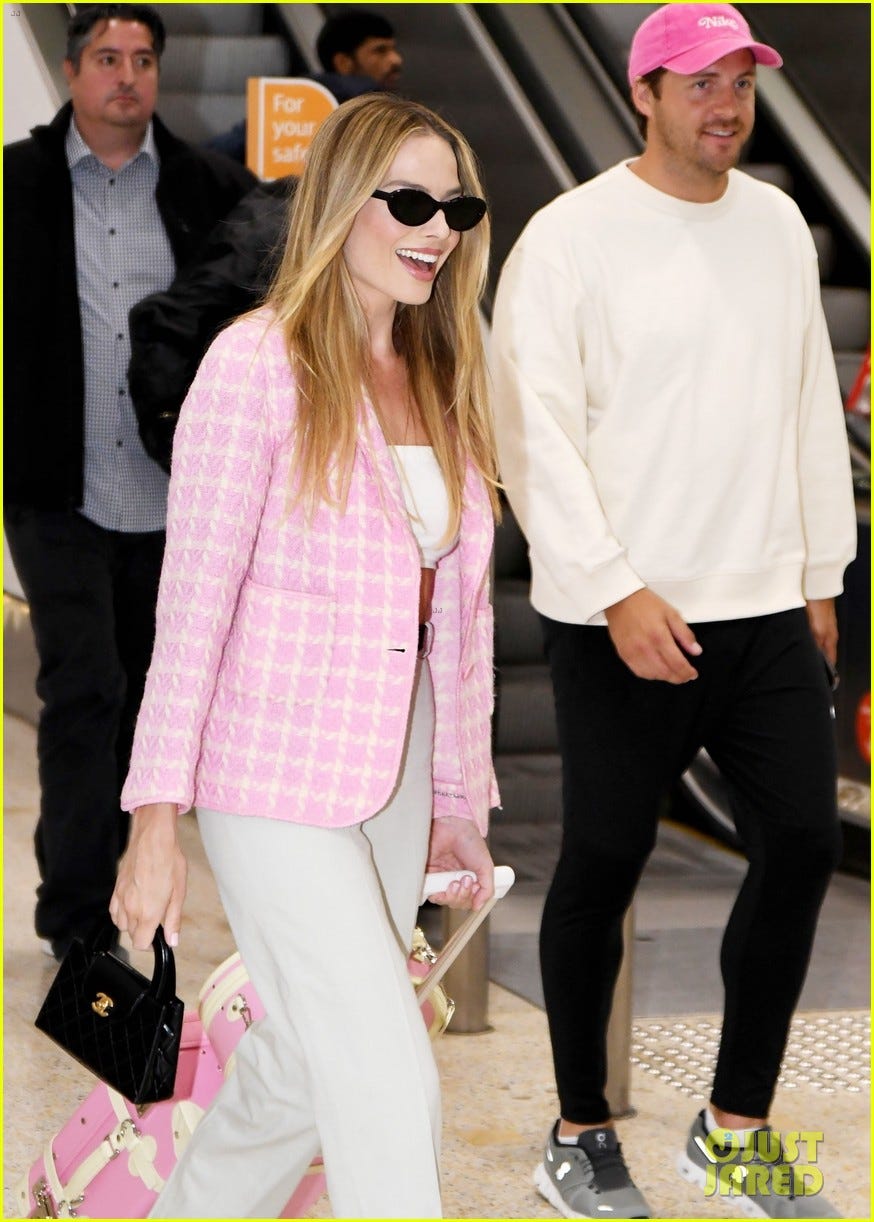 The bottom line? Gone are the days when pink was considered exclusively feminine. Today, men are breaking fashion barriers and embracing this vibrant hue with confidence.
If you're ready to make a bold statement and incorporate pink into your wardrobe, we've got you covered.
Check out pieces to add to your wardrobe this summer for Barbie pink outfit for men: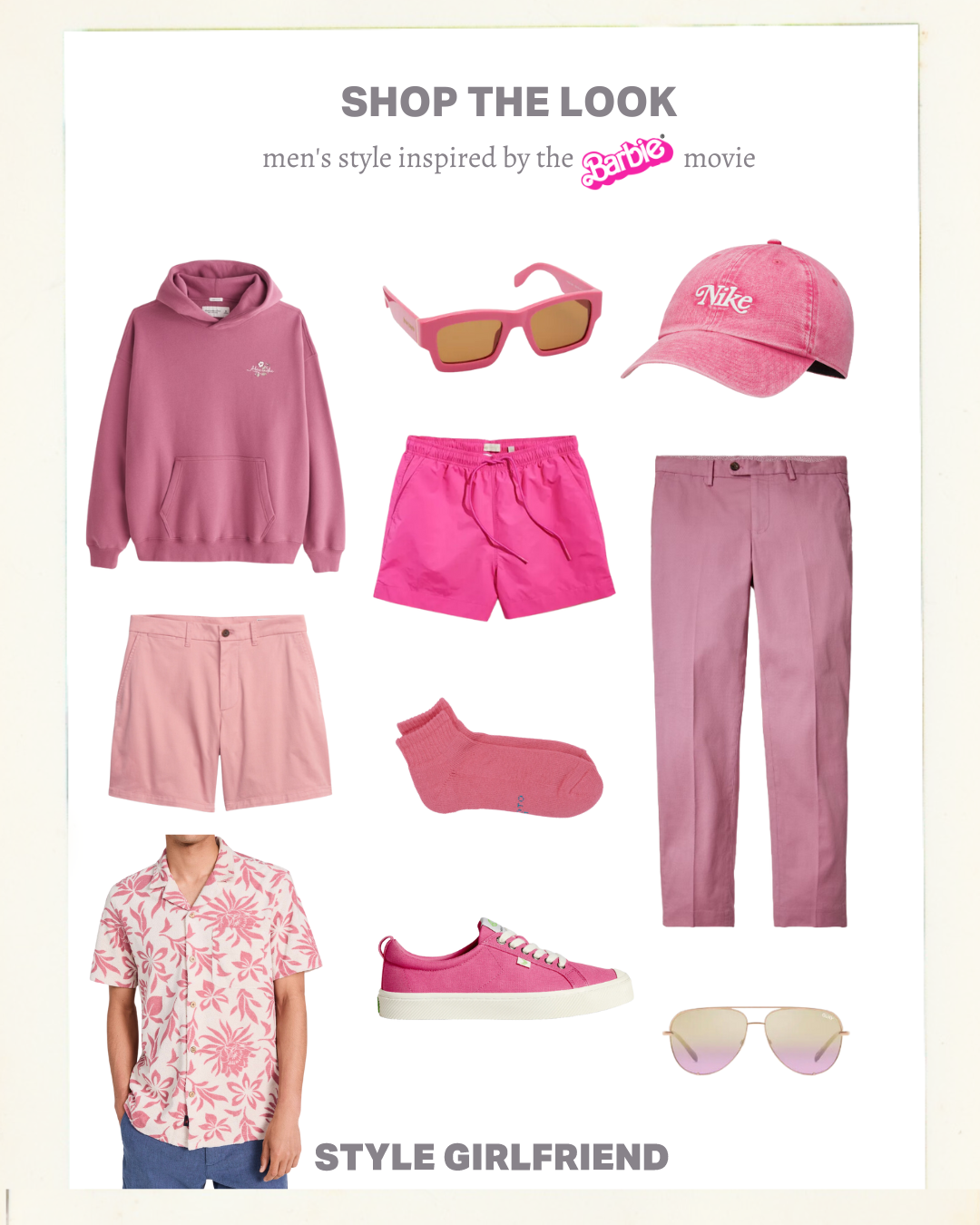 (column 1)
hoodie sweatshirt: Abercrombie & Fitch, $56
button-front chino shorts: Gap, $24
patterned cabana shirt: Faherty, $158
(column 2)
rectangular sunglasses: Palm Angels, $285
drawstring nylon shorts: Urban Outfitters, $30
socks: Rototo, $28
sneakers: Cariuma, $79
(column 3)
baseball hat: Nike, $24
flat-front chinos: Bonobos, $99
aviator sunglasses: Quay Australia, $75
How to wear pink
Here are three tips to help you rock the color pink with style and confidence.
Choose the Right Shade
Pink comes in a wide range of shades, so finding the right one that complements your skin tone is essential. Here are a few suggestions:
Fair Skin: If you have fair skin, light shades of pink, such as baby pink or pastel pink, can create a subtle and sophisticated look. Avoid intense, bright pinks as they may overpower your complexion.
Medium Skin: Men with medium skin tones have the advantage of being able to experiment with a variety of pink shades. Salmon pink, coral, or dusty rose can add a touch of warmth to your complexion, enhancing your overall appearance.
Dark Skin: Darker skin tones can pull off deeper and bolder shades of pink. Richer tones like magenta, fuchsia, or berry can create a striking contrast and make a strong fashion statement.
Remember, these suggestions are not definitive rules but serve as starting points to help you select shades that are likely to flatter your skin tone.
Pair it Right
To create a cohesive and stylish outfit, it's important to pair pink with complementary colors. Here are a few combinations that work well:
Neutrals: Pink pairs exceptionally well with neutral tones like white, gray, and beige. These colors provide a balanced backdrop, allowing the pink garment to stand out without overwhelming the overall look.
Navy Blue: One of the most classic and versatile combinations, navy blue and pink create a sophisticated and masculine aesthetic. Whether it's a pink dress shirt with a navy blazer or a navy suit with a pink pocket square, this pairing exudes confidence and style.
Earthy Tones: For a more casual and relaxed look, consider combining pink with earthy tones like olive green, tan, or khaki. These combinations offer a contemporary, nature-inspired vibe, perfect for summer or outdoor events.
Remember to consider the occasion and overall outfit when selecting complementary colors, as they should harmonize and enhance your style.
Start Small and Accessorize
If you're unsure about fully committing to pink, start by incorporating it into your accessories. Pink ties, pocket squares, socks, or even a watch strap can add a pop of color to your outfit without overwhelming your overall look.
This allows you to experiment with different shades and gradually build confidence in wearing pink. As you become more comfortable, you can explore incorporating pink into larger garments, such as shirts or sweaters.
The bottom line? Sporting Barbie pink is all about confidence.
By choosing the right shade for your skin tone, pairing it with complementary colors, and starting small with accessories, you can effortlessly incorporate this vibrant hue into your wardrobe. So, embrace the power of pink and make a statement that is uniquely yours.
More great style stories from SG HQ
---