Rungloee's website describes its customers in this way: "She enjoys fashion, like life, infused with adventure. Her talent soars in mixing rare finds from fresh travels with time-tested classics."
Those words could also describe Rungolee's founder and lead designer, Anjali Kamra.
"Every piece in our collection is designed in-house, including the fabric," she says. "It's all very personal to me."
Kamra grew up in India. "I used to sit at my mom's sewing machine and create clothing for my dolls," she says. Later, she would create her own clothes to wear to school. "I always wanted my own line."
She married in India and moved to the United States with her husband as he attended Duke University. They later moved to New York City. With two young children, she decided to attend the Fashion Institute of Technology. She graduated in 2002. "It took me a year longer because … well, I was raising two young children."
Shortly after, her husband's job moved them to Richmond, Virginia, and that's where Rungolee was born in 2007.
Her Aunt Swaran had run an international fashion house in Mumbai in the 1990s. "I kind of brought her out of retirement to get my company started," Kamra says. "We went to India and created a small batch collection, then I came home to Richmond, hung the pieces on my four-poster bed and had a few friends over. We opened a bottle of champagne, and I sold out that night."
She knew she had something.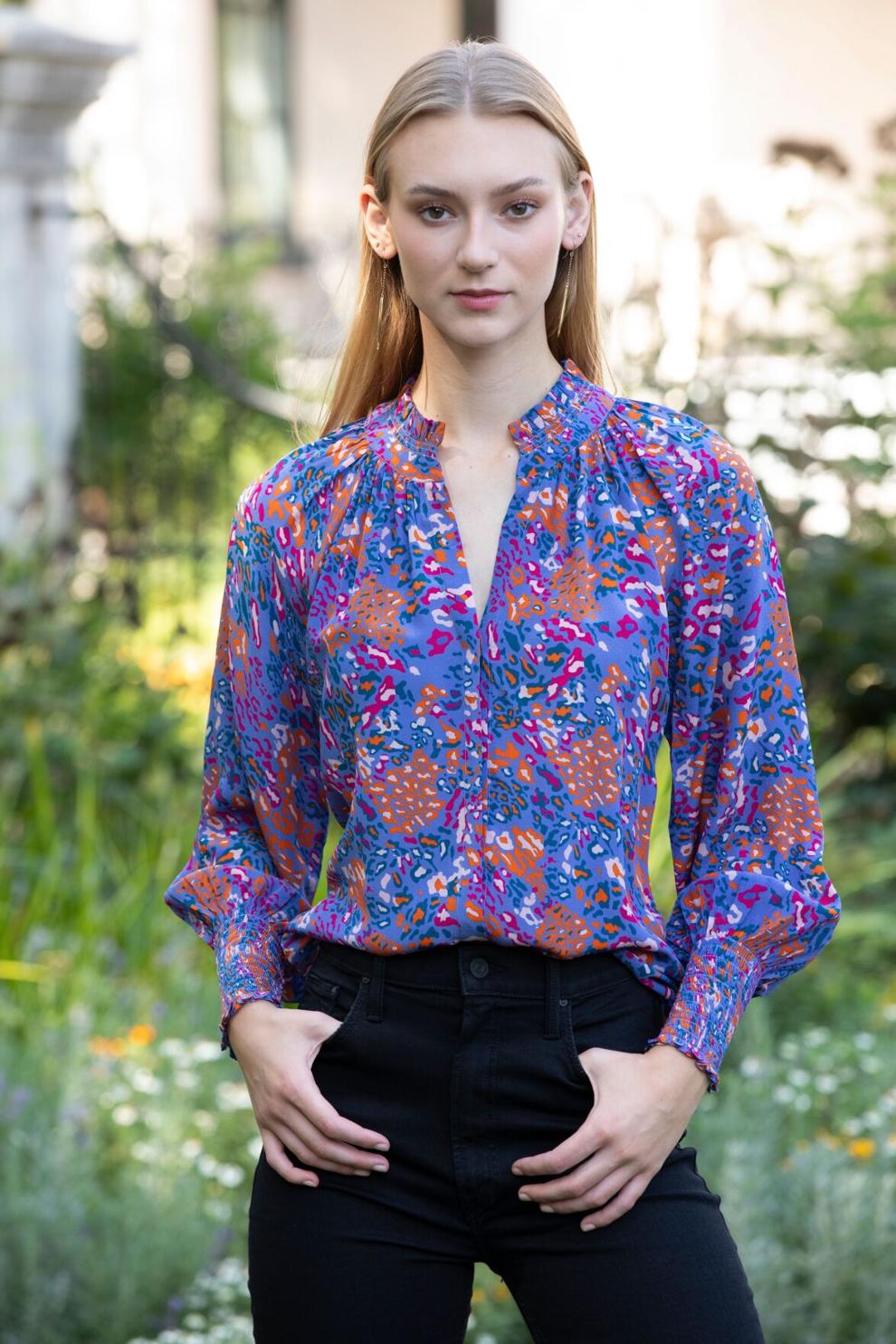 "It's something I'm so passionate about and enjoy — starting a new career was what I really wanted to do. And fashion is such a wonderful way for me to express my creativity. I think doing it in my 30s made an impact on me and on the clothing."
When her husband's job moved to St. Louis in 2008, she moved her fledgling business here.
"St. Louis has been extremely encouraging to me. I've met a bunch of lovely people who were supportive of new business."
One on those people, Susan Sherman, introduced Kamra to the St. Louis Fashion Fund, which celebrates its 10th anniversary this year.
The Fashion Fund is an advocate for St. Louis fashion and represents 800 fashion-centric businesses and designers. Its mission is to support emerging brands and industry-related businesses to help promote job creation and economic growth for the region.
"My husband helped me flush out the idea (for expanding her business), and Wash U did a business plan for it. We've been involved with the Fashion Fund since. We co-chaired their first gala, and my husband is still on the board."
As Kamra honed her business plan, she always knew where the fashion would take her. "The Rungolee woman is somebody who likes something that is unique, that is small batch, something she's not going to find anywhere. I scour the markets from Morocco to the Champs Elysees for inspiration. My pieces are inspired by my global travels."
She interprets the fashion of another country in her own way. "Color and pattern, I'm looking for pieces that are elegant and easy and that will be in the closet for a very long time. It's very much slow fashion. This line is very inclusive and something for everyone … size, body types, styles; it's a large collection."
She credits her great team in Mumbai and Calcutta for helping bring her creations to life. She even creates her own fabrics — "it's a collective effort."
"Me and the team here work hard to get it to perfection. We use old world techniques, like hand screen printing. We go back and forth and back and forth."
Just before the pandemic, Rungolee's business model was mostly centered around truck shows. She would do 50 to 60 a year. When the pandemic hit in March 2020, those ended.
"Everything came to a stand still. It was doubly hard having production in India. I paid all my workers throughout the pandemic — this is their livelihood — but thought I have to sink or swim. It gave me the opportunity to go digital and go online. We completely changed the website and hired a marketing agency to do digital advertising. We ended up completely changing our business."
Before the pandemic, only about 10% of Rungolee's sales were from online. It's now about 70%. Her pieces are also in boutiques all over the country. And as of 2021, she opened a Rungolee shop in Ladue.
"I worked out of my home studio for over 10 years. We built a studio in our home. With growth of online slowing creeping into other areas of my home and taking over, we decided to open a retail store front.
"The store is beautiful; it has a coffee bar and is very welcoming. … We love it, and we love being here. There is a real sense of community. We try to engage with community and welcome each other.
"It's been wonderful, and it's going to keep growing from here. I've learned that after the pandemic you have to keep every channel open."
Family • Husband, Atul Kamra, and a son who is studying environmental science in Amsterdam and a daughter getting her master's degree in social work at Columbia University in New York.
What she makes • Rungolee is a global travel-inspired line of small batch pieces that are versatile and seasonless. 
Where to buy • Rungolee.com or at the Rungolee store at 9807 Clayton Road.
How much • Blouses start around $225; dresses about $300; necklaces and earrings about $200