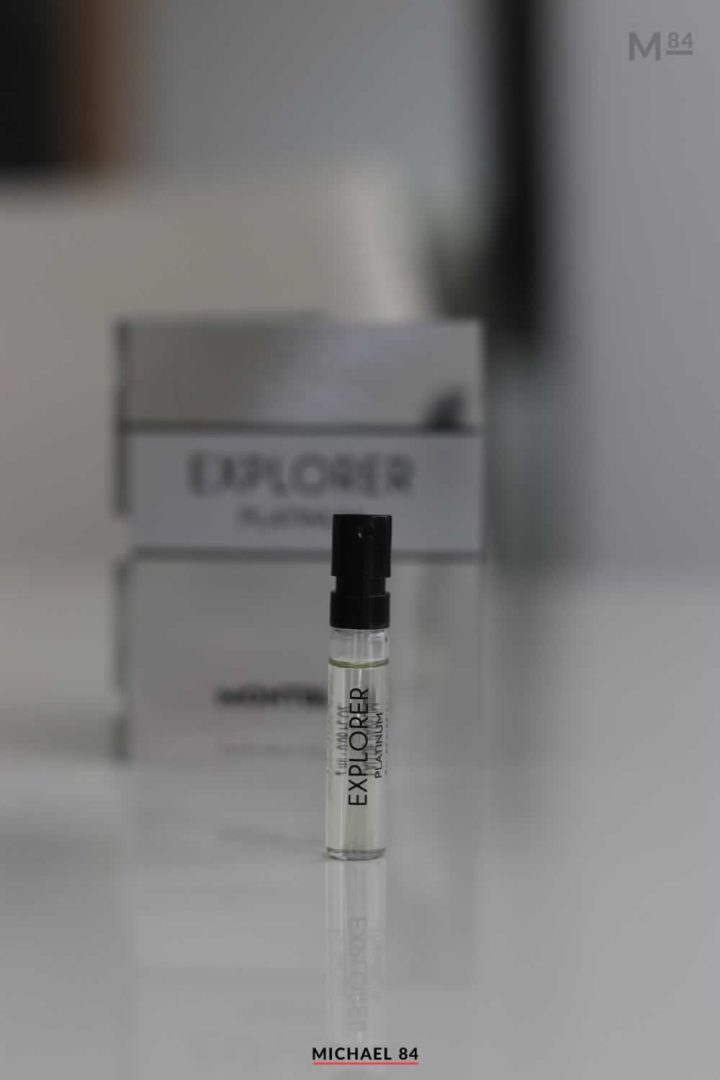 Several weeks ago I was browsing some fragrances in the shop and came across a new scent from Mont Blanc, this one called Mont Blanc Explorer Platinum.
I am familiar with the original so wanted to see what this variation was like, so tested a sample.
Here's exactly what Mont Blanc Explorer Platinum EDP smells like, if it's worth it and if it lives up to it's successor.
Mont Blanc Explorer Platinum EDP is a new scent for 2023 released this year, and is the 3rd from the Mont Blanc Explorer range. The previous two being Ultra Blue and the original, Mont Blanc Explorer.
The original was a fantastic smell, and drew comparisons to Creed Aventus with a similar profile smell.
Platinum is different which is both good and bad.
What Does Mont Blanc Explorer Platinum EDP Smell Like?
First up I get an aromatic purple and powdery type of smell to this one, thanks to the violet leaves at the top with clary sage making an appearance. It has cedarwood at the base which does come through, but at the opening you'll really notice the violet.
With the violet and the cedarwood at the base you get quite a dry feeling, a powdery type of scent with a soft wood. It smells not just powdery but really dry, like a soft-woodier version of something like Calvin Klein Defy.
When I first smelled it it was pleasant enough, it's quite nice but it doesn't have that X factor, it doesn't have that special something.
There's also the problem with it being very similar to a lot of fragrances I already own. For the amber and purple scent lovers out there, this could be a good addition to your collection, or start if you're looking for one. Although I think one of the best purple scents is Prada L'homme, so that's what I would recommend if going for this style of scent.
Is Mont Blanc Explorer Platinum EDP Worth It?
Mont Blanc Explorer Platinum EDP has a pretty nice price point of £37, £58, £79 for a 30ml, 50ml or 100ml respectively. Coming in at £37 it's a good price to dip your toe in the water and either buy this as a fragrance you want or to add to a collection.
The bigger bottles are quite a bit more expensive, and I wouldn't go for those, as there's much better scents around that price, even if you go for smaller bottles.
Since I already own quite a few fragrances that are similar to my nose as Mont Blanc Explorer Platinum I wouldn't buy. But it's not a bad scent, it is indeed nice and very pleasant, but doesn't have that stand out feature that I look for in a scent.
As always you can find my fragrance reviews in the blog if you're looking for a new scent, whether it's to add to a collection or just to start. Let me know what you think of this one and if you liked it.