Shakira stunned fans with her simmering, monochromatic outfit at the Faena Forum on October 4th during the Billboard Latin Music Week moderated by Billboard Latin/Español's chief content officer, Leila Cobo.
The "TQG" singer's sleek and striking all-black get-up turned heads as she shared her insights on her creative process, her songwriting journey, her shared passion for music with her beloved sons, her memorable American breakthrough in the late 90s, and other interesting topics that piqued the audience's interest.
At the event, the "Hips Don't Lie" hitmaker and style icon, 46, rocked a sultry, low-cut, leather corset top, matching black shorts and thigh-high boots of the same hue. Shakira dazzled up her ensemble even more with a thick, chain statement necklace and eye-catching chunky rings.
The 125 Best New Beauty Launches Of 2023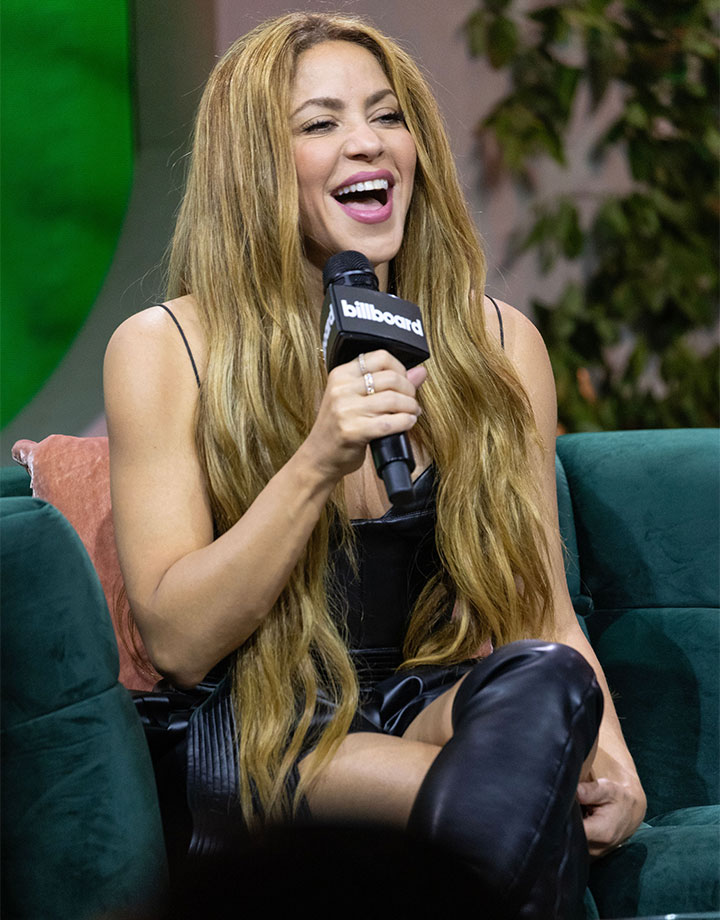 Splash News
Shakira Turns Heads In A Sizzling, All-Black Get-Up For New Billboard Interview
As for her glam, the "She Wolf" artist wore her signature long blonde tresses down, parted to the side and styled into elegant loose waves. For her makeup look, Shakira went for subtle black liner, voluminous mascara, rosy blush on her cheekbones, and topped it all off with a mauve lipstick.
Regarding her love for songwriting, Shakira shared with the audience: "[Writing music] is a catharsis. In composition, writing has always played a therapeutic role. I write the most when I'm at my worst," she revealed. She continued: "Life gives me a blow, and from this I have learned a lot and I feel stronger. I didn't think I had so much vital energy to overcome certain stages of life. And it turns out that I was less fragile than I thought. My music has been my main survival tool."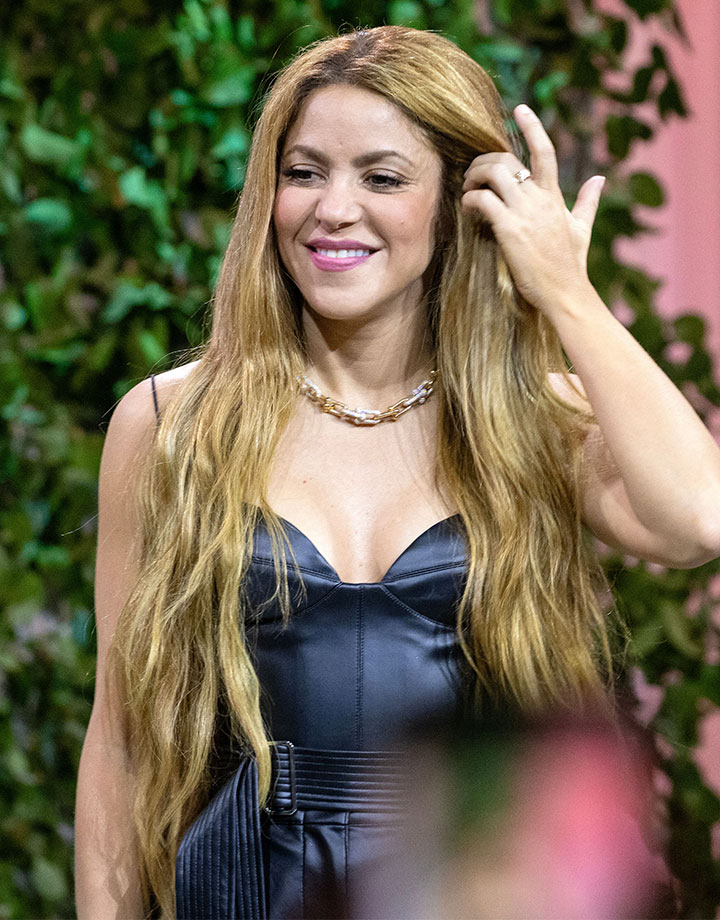 Splash News
Shakira, who just recently released "El Jefe," a collaborative, danceable single along with Mexican-American regional band Fuerza Regida (and who is also working on new music to come) added "Sometimes you fight with your work, everyone does. But now I'm in a honeymoon phase with making music and with my career. I'm in love with what I do."
The Columbian pop star also sweetly paid homage to her fans who came to see the discussion, telling the crowd: "[The public has been] by my side, holding my hand. That's how I have felt them, embracing me, comforting me, motivating me, inspiring me."
She went on: "I didn't feel alone because I have an audience that has been with me for as long as I can remember — well, in the world of music, since I was 14 years old. Little by little my relationship with the public grew, and my experience of being an artist of the people and for the people."
Ultimately, she's clearly just as stylish as she is eloquent and talented!