ALAMEDA, Calif. – A group of Bay Area basketball players were in for a big surprise as they shopped for sneakers a few weeks ago.
The Oakland Tech Lady Bulldogs were browsing for shoes at Prestige on Lincoln Avenue in Alameda, when Golden State Warriors' star, Stephen Curry, walked out of the back room.
"What's poppin' over here," Curry asked Jhai Johnson, Taliyah Logwood, Terri'A Russell, Jordan Taylor, and Zhanae Clemons.
While the girls didn't know who they were about to meet, Curry was given a heads-up by entertainment company, Complex, who filmed the surprise.
The three-time state high school basketball champs giggled and seemed speechless. 
Curry asked the group what they were looking for in a shoe, and let them know they were all leaving with a pair of Curry 10s sneakers. The shoes he chose for the girls were inspired by the Met Gala Versace suit he wore in 2021: shiny black with gold swirls.
Coach Leroy Hurt, who brought them shoe shopping, couldn't be prouder of his team. 
"Being state champs, we got a call asking if we could bring a few girls over to the sneaker shop," Hurt said. "I waited outside so they could be surprised."
When Hurt joined them inside the store, Curry had a few words for him.
ALSO: 'Leave your mark:' Oakland Tech basketball team wins state championship
"He said to me, 'congratulations coach, keep doing what you're doing,'" Hurt said. "I'm real proud of this team."
Oakland Technical High School girls basketball captured its third consecutive state title in March. Since then, Curry and the Chase Center has hosted them for two Warriors games.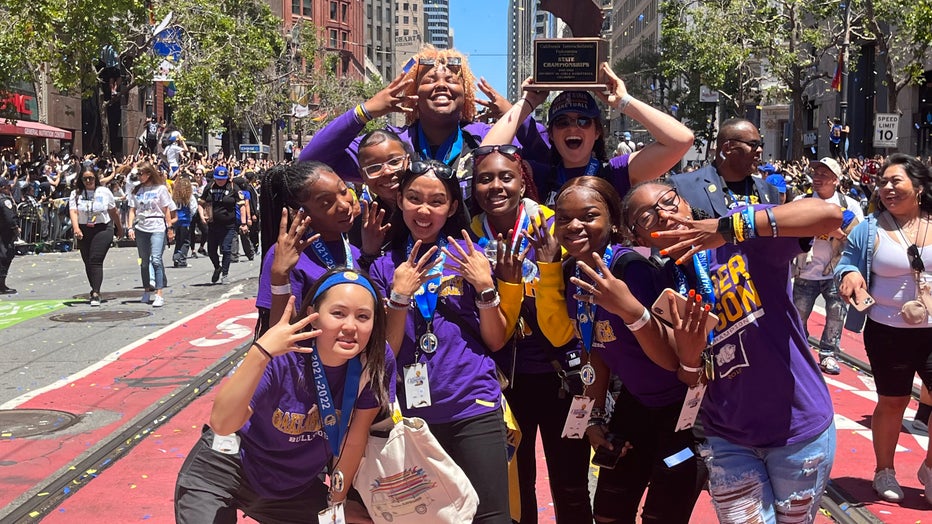 Oakland Tech Lady Bulldogs. Photo credit: Coach Leroy Hurt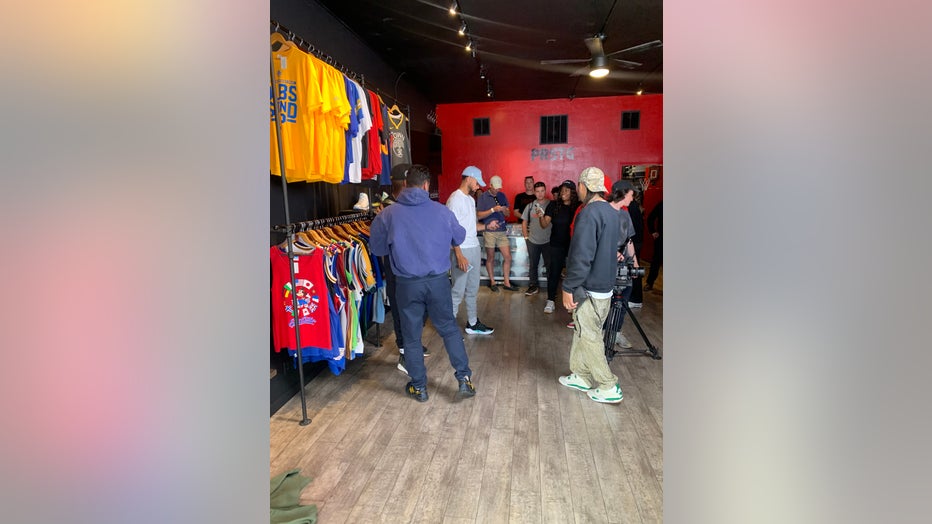 Steph Curry at Prestige in Alameda, September 2023. Photo credit: Coach Leroy Hurt
Coach Leroy Hurt met Steph Curry when he was invited to the Chase Center after the Oakland Tech girls basketball team won the state title in 2022.