Heels are either praised by shoe lovers or hated by distant walkers who need to commute on foot. Whether you wear a pair of heels for work or only on special occasions, there are many shoes you can don without suffering pain and discomfort.
While heels are stylish, some compromise comfort and can be too steep for wearers. However, there are some brands that offer arch support and others have features to keep your feet aligned while walking for miles.
We talked to experts to find out which heels meet comfort expectations and what to look for when shopping for a pair.
What type of heels hurt less? | Features to look for in heels | Heels with arch support to shop | FAQs | Meet the experts
What type of heels hurt less?
According to foot and ankle surgeon Danielle Gregory, any heel with a wedge is better for the front of the foot. These shoe styles increase your forefoot load and provide stable arch support.
Features to look for in supportive heels
Before shopping for a pair of heels, Gregory suggests considering the height, the footbed construction and the fit. "You want to make sure there's that increase in that medial arch within the shoe. You don't want it flat. Also, make sure you have that extra cushioning (in the footbed) and that the shoe doesn't bend when you try to fold it. If the shoe bends, it won't hold the arch," says Gregory.
"High heel shoes that offer true arch support are difficult to find, but provide a critical benefit in supporting the foot and spreading body weight across the entire foot surface, rather than centering all body weight on the ball of the foot, particularly where arch support is integrated with an eye towards allowing the heel to sit back into the shoe, rather than lifting it up towards or above the arch," shares podiatric surgeon and founder of Advanced Footcare, Dr. Pedram A. Hendizadeh.
Anything that is too flexible won't support your arches and anything above two inches can cause pain. "I've never recommended more than two-inch heels. I am pretty strict about that," adds Gregory.
Additionally, Hendizadeh suggests looking for a heel base that is wide enough to support the wearer while walking in a natural heel-to-toe motion. He also says that some high-heel constructions don't allow wearers to walk with stability and, instead, walk on the ball of their foot due to a lack of support.
"In the best of cases, the outsole should provide some traction control and lift away from the hard ground as well through proper thoughtful outsole construction," he adds.
Below are some heels and brands that provide added arch support to give you that extra comfort while walking and standing.
Heels with arch support
Parigi Pump
Height: 2 1/2 inches | Colors: 23 | Sizes: 5 – 12
Praised as one of the most comfortable pumps, these heels have secured the #5 spot on Amazon's bestsellers list. What makes it a fan favorite is the Soft System technology which features a cushioned footbed that balances and supports the arch.
It slightly flexes for that effortless strut and it will make you feel elevated without the extra pressure that comes from traditional heels.
Mia Shoes Ivelisse Off White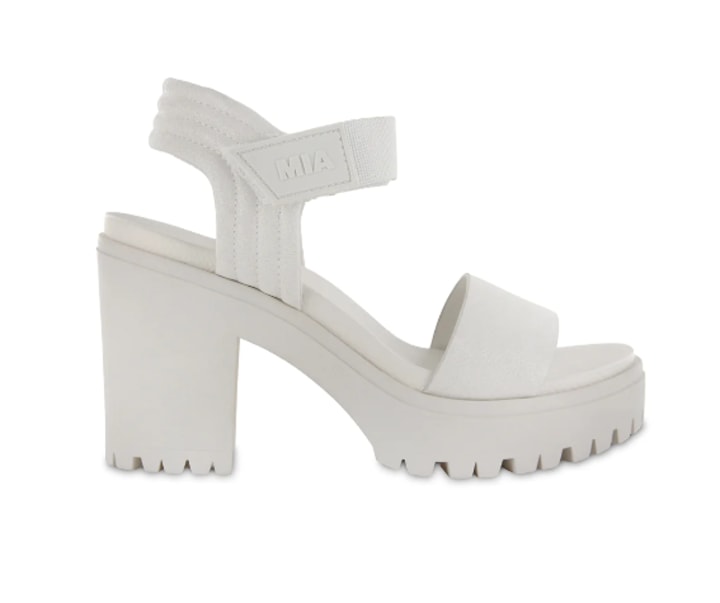 Height: 3.75 inches | Colors: Black and white | Sizes: 5 — 13
Mia has one of the most inclusive shoe sizes on the market – especially for women with big feet — and this pair is perfect for the lady who wants elevation without discomfort. With a sporty design and sturdy outsole, this shoe is the solution to your heel conundrum.
The velcro strap attaches comfortably around the ankle and the lugged sole will give you that extra security when walking in a hurry.
Cole Haan Women's Adella Sandal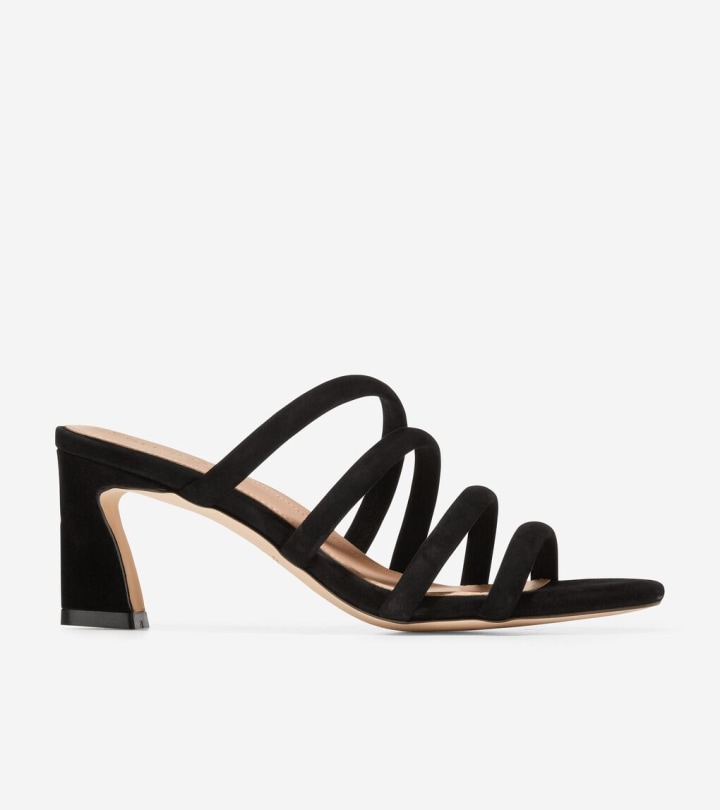 Height: 2 1/2 inches | Colors: Black and pink | Sizes: 5 — 11
If you are looking for a heel that will give you comfort all night, opt for this strappy iteration. With a timeless design and uncomplicated construction, this shoe has added arch support to help you feel comfortable throughout the day
Also, it comes with a responsive cushioning system that will give you the support needed at every step.
Height: 2.75 inches | Colors: 4 | Sizes: 6 — 11
With a higher elevation than the heel height recommended by Gregory, this platform sandal still provides comfort and support. The shoe is easy to slip on and off plus it features a side gore for a comfortable fit.
The design comes in two different width sizes to accommodate your foot shape and it also encompasses a platform elevation to alleviate any pain that comes from stepping up.
Height: 1 1/2 inches | Colors: Cognac | Sizes: 6 – 11
Though this shoe is not specifically constructed with added arch support, one Shop TODAY editor relies on this one when she needs to be on her feet all day.
"I have high arches and they tend to cramp if I don't have the right shoes on and I'm on my feet all day. I've worn these for hours to brunch, weddings, events, etc. and they're sooooo comfortable. My current pair is becoming worn down so I need to restock!" said associate editor Shannon Garlin.
Naturalizer 27 Edit Licia Pump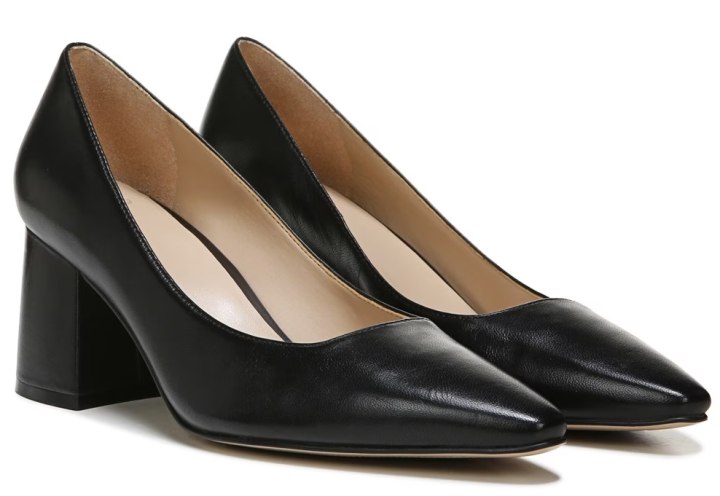 Height: 2 1/2 inches | Color: Black | Sizes: 7 – 11
Finding a pump that can provide all-day comfort is quite challenging but this offer from Naturalizer is a safe bet. The shoe features a block heel and its Signature Countour+ fit system that adds extra cushioning and support to your arches.
It's elevated, elegant and comfortable enough to resist your 9 to 5 lifestyle.
Height: 2 1/4 inches | Colors: black and grey | Sizes: 5 – 11
Boots can be tricky if you need arch support, but this pair from Dr. Scholl's is structured with the right features to reduce foot pressure or fatigue.
With a slight elevation and a cushioned footbed, these boots make the perfect travel companion when you need to explore on your feet all day. One shopper said the best part about these boots is that they "are the most comfortable boots ever! It's literally like walking on air. The impact is absorbed by whatever magic material these are made of."
Height: 2 1/4 inches | Colors: 5 | Sizes: 4 – 12
Following the same Contour+ Comfort technology as the previous pair, this shoe is meant for all-day work and fun. The shoe is designed with a non-slip outsole and combines the same ingenious construction to withstand long walks.
"I wore these to my 50th high school reunion. I don't wear heels much and these made it through the night. Very comfortable, [and] the straps provided good support. I love them!" shared one Amazon customer.
Ace Pump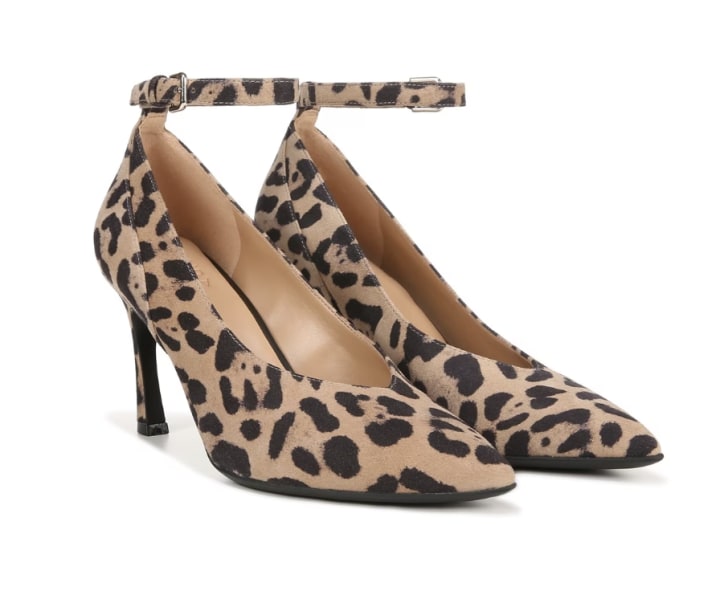 Height: 3 1/4 inches | Colors: 3 | Sizes: 5 – 12
The height of this shoe can be intimidating, but you can feel the comfort technology across the footbed. Despite Gregory's heel height recommendation, this shoe has a comfortable footbed that accommodates your arch and doesn't make your feet feel like you are tip-toeing. This chic pair is a great option for when you need to keep it elegant yet supportive.
It features an adjustable buckle closure and a pointed toe for a more sophisticated approach. (Personally, I've tried another 27 Edit iteration of this pump and I've been able to wear them without discomfort for hours.)
Vionic Chardonnay Heeled Sandal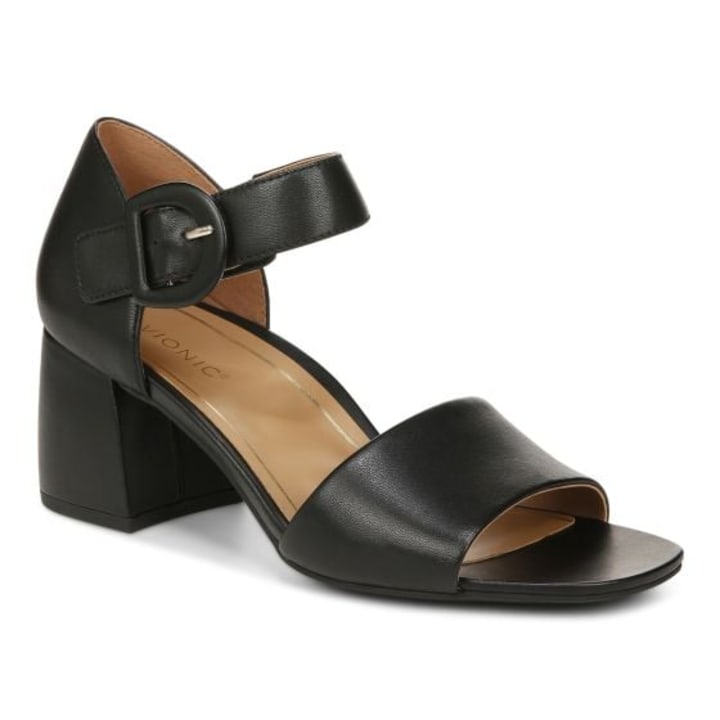 Height: 2 1/2 inches | Colors: 6 | Sizes: 5 – 11
Instead of buckling up, all you need to do is strap this shoe around your ankle. This is a shoe you can run errands in and commute to the office without expecting blisters.
It features a contoured forefoot that provides comfort and a wide strap on the upper to hold your foot in. One buyer said, "These are the most comfortable dress shoes I've ever owned. Wore them recently to a wedding and danced all evening without any discomfort or blisters."
Height: 2.9 inches | Colors: 14 | Sizes: 5 – 12
Match your everyday attire with this platform sandal that will deliver comfort throughout the entire day. As a footwear enthusiast, I personally tried this pair and I was walking without any pain all day.
This is one of the few shoes that will support your ankle, arches and heels. "I have wide feet, and it is almost impossible to find cute comfortable shoes. These are amazing!" said one customer.
Height: 2.8 inches | Colors: 4 | Sizes: 6 – 10.5
Don't be intimidated by the pointed toebox of this shoe style. The elasticized strap is not too snug on the ankle and the shoe provides that arch support needed for longer walks.
It features a comfort-enhancing insole and a classic silhouette that pairs well with casual and elegant pieces. Simply put, this shoe will caress your foot even at first slip. Not even Cinderella's shoes fit this well!
Ari Pumps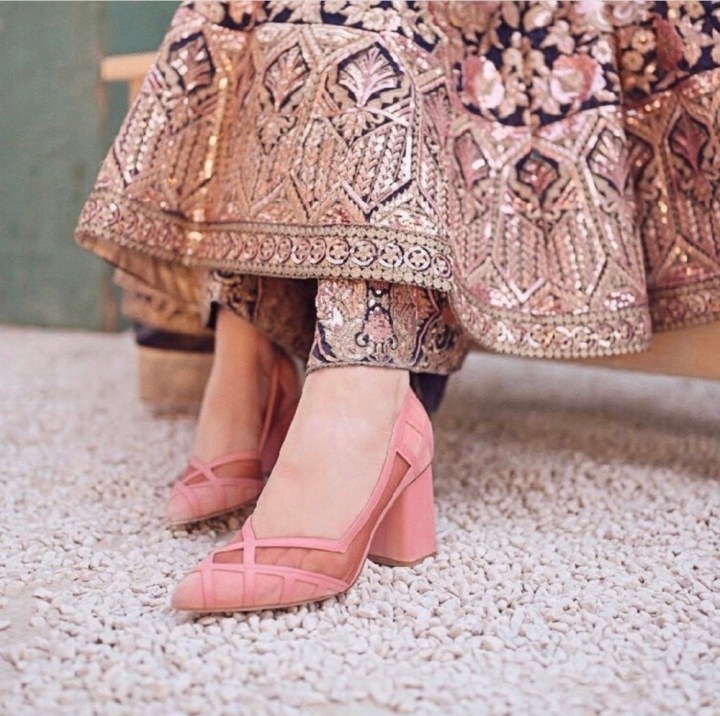 Height: 3 1/2 inches | Colors: 4 | Sizes: 5.5 – 10.5
This heel has unparalleled comfort and was designed by an ankle surgeon with a purpose in mind: to elevate women's style while meeting medical innovation. E'MAR was built on the concept of elegance and comfort while keeping in mind foot health above all.
The female-founded brand offers beautiful styles including this chic pump that will keep you stable and ultra-comfortable. The shoe has multilayered foam padding and incredible arch support with a recessed heel counter that adds stability. Plus, it's approved by two Shop TODAY editors.
Frequently asked questions about heels
Meet the experts
Danielle Gregory is a foot and ankle surgeon based in Queens, New York.
Dr. Pedram A. Hendizadeh is a podiatric surgeon and founder of Advanced Footcare, a company focused on the care of foot ailments.