This week Elon Musk announced he's rebranding Twitter. The Tesla and Space X founder has renamed the messaging platform he purchased for $44 billion last year…X.
No, that's not placeholder copy that I forgot to replace with the real name before hitting publish. It's really called X now, and it seems the rebrand wasn't the result of an intensive, agency-led initiative that took months and tapped experts in creative strategy and corporate branding.
Nope, Musk crowdsourced the logo from a follower's tweet (xweet?).
Look, say what you want about Musk—I certainly have—but there's a lesson here:
If you're ready for a personal rebrand, no one's stopping you.
In Musk's case, there may have been plenty of people who wanted to stop him, or at least slow his roll on such a massive change. But in your own life? If you want to make a change, you can just…do it.
Swap your typical off-duty gear of golf shirts and knee-grazing shorts for knit polos and a 5″ inseam on the bottom. Throw out everything in your closet and start fresh if you want to.
And don't stop there. Snag a prescription for hair loss treatment online, or try jawline filler for men to finally do something about a weak chin that's made you insecure for years.
Nothing's sacred. At this point all Twitter—whoops, I mean X—has left from its early days is its iconic bird logo and distinct shade of cyan blue. And Musk is getting rid of both!
If that's a smart business decision is something only time will tell (spoiler: I doubt it), but the great news is…that's business. If you want to start going by Tom after years of people calling you Tommy, you don't have to run that by a board, or get dragged in the press for your pivot.
You can just say, "Hey, I'm actually going by Tom now, thanks."
And you certainly won't get the police showing up telling you that you don't have the proper permits for such a change, as Musk and co. recently did:
i'm sorry i can't think of a joke funnier than twitter failing to get the necessary permits to change their building signage and the police shutting it down just in time for "er" to remain pic.twitter.com/2tzrBNK97K

— parker lyons (@tweetsbyparker) July 24, 2023
The even better news? If anyone were to write a story about your new wardrobe, or refreshed dating profile, or refreshed face, it would probably be a lot nicer than the coverage Musk is getting right now.
Because a personal rebrand—so long as you're not hurting anyone or going bankrupt in the process—is usually a good thing.
Hell, we're talking about the Twitter rebrand, but Musk himself has been through a few personal rebrands of his own over the years. I mean, he used to look like this: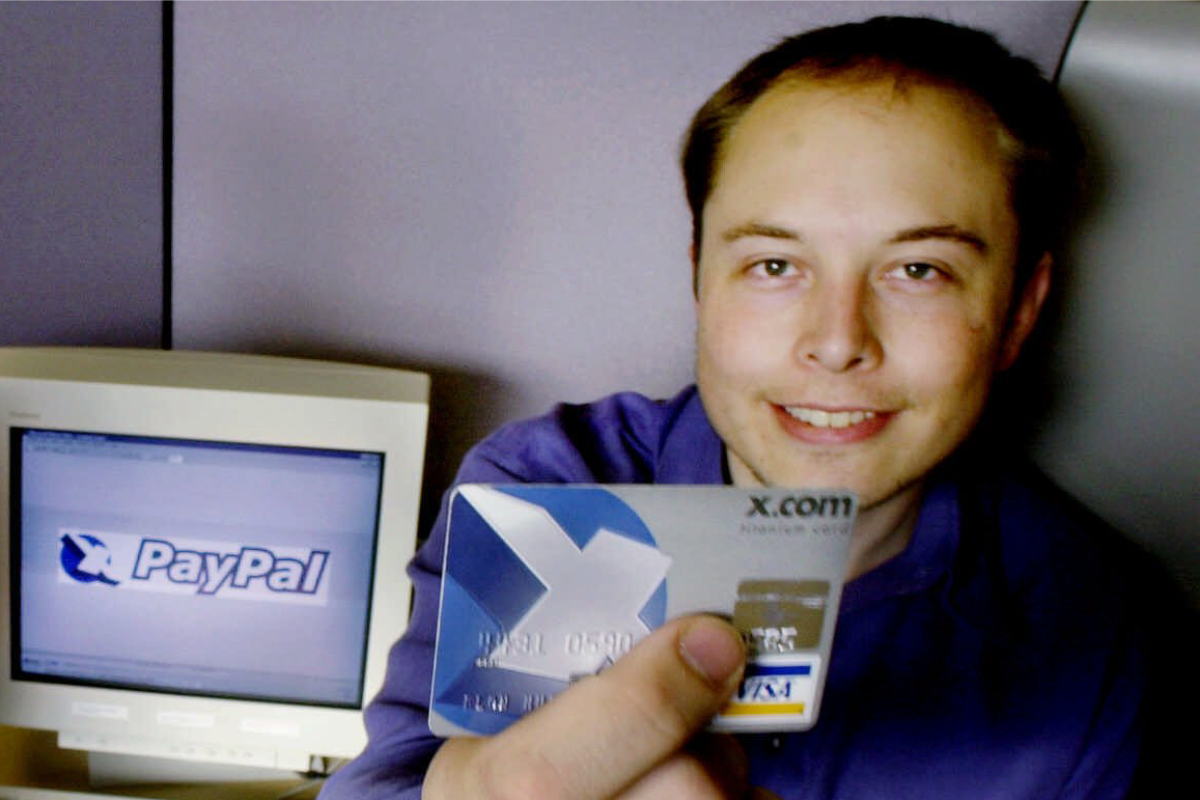 The tl;dr? You are allowed to outgrow what's no longer working for you. It's okay to want to look different, act different, be different than who you were yesterday.
A personal rebrand—however big or small—shows personal growth. A commitment to self-improvement. The capacity for change.
So whatever your own personal X is, go after it unapologetically today. And if the press comes calling? Send them our way. We've got your back.