Gather around, glam queens, for we are about to embark on a journey of discovery and transformation. Hold fast to your makeup bags because the voyage through the land of beauty tips and makeup hacks is about to commence. We've scoured every corner, consulted every expert, tested every theory, and from the realm of 'tried-and-true' to the pioneering frontiers of 'why-not-try', we have brought forth 18 of the most effective, versatile, and absolutely fool-proof makeup strategies you could ever need. These gems, the best of our beauty think-tank, are the ultimate weapons in your arsenal to tackle any beauty challenge that might arise in your daily, nightly, or extraordinary adventures.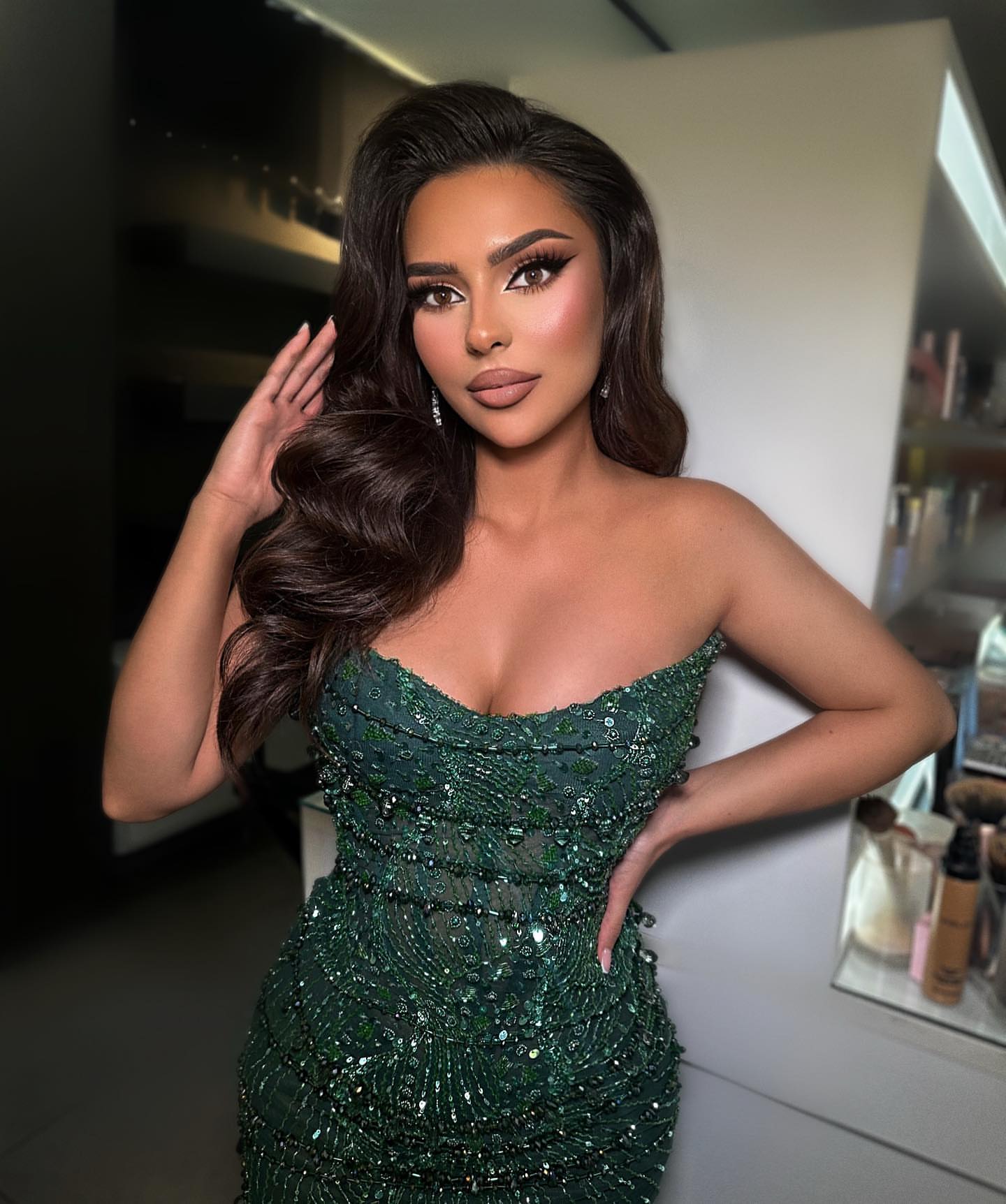 This is not just about looking good – although that's a significant part of it – it's also about feeling good, feeling powerful, and expressing your true self. Makeup is an art, and you are both the artist and the canvas. Every brush stroke, every dash of color, every highlight and contour is a statement you make, a piece of the story you tell the world about who you are.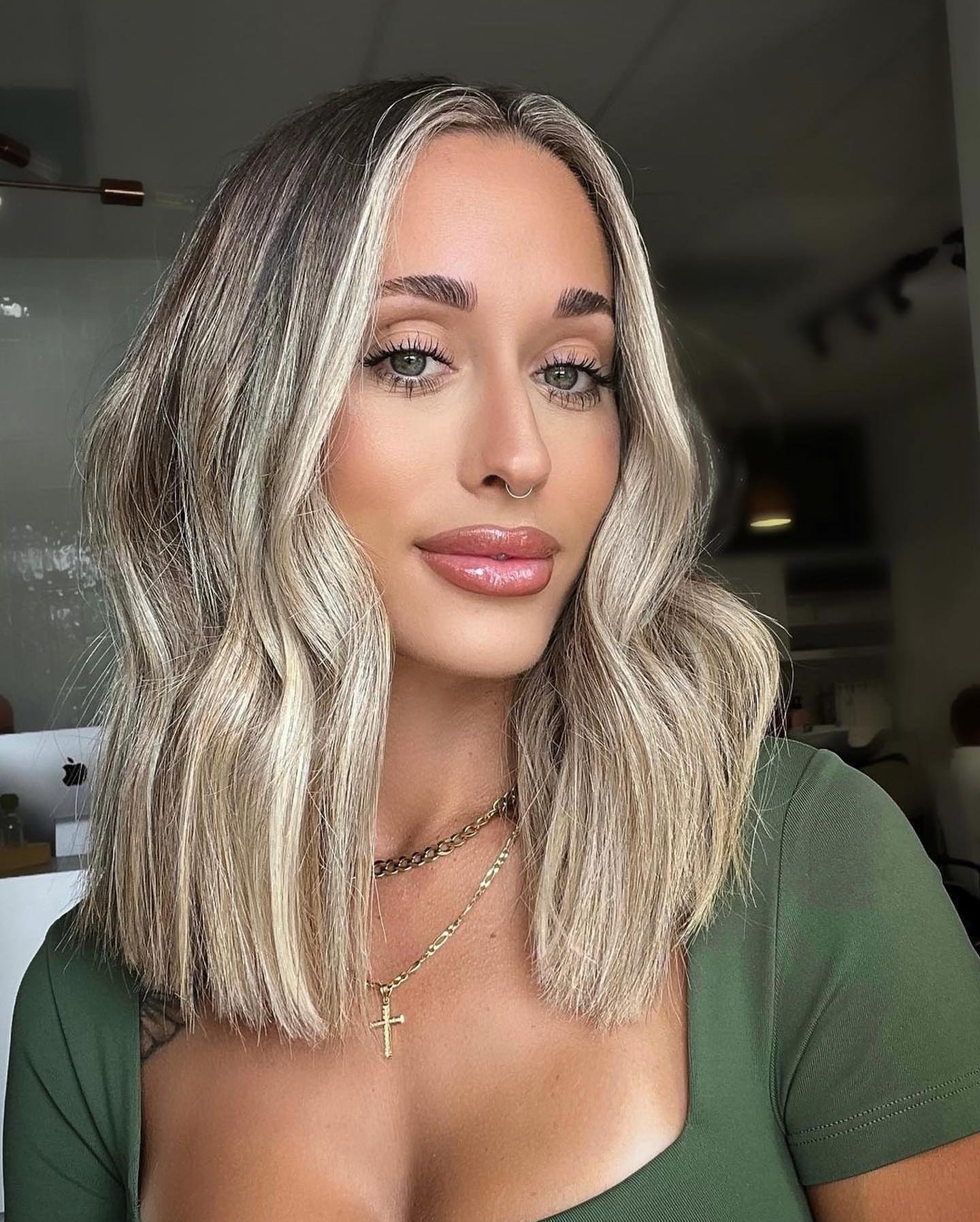 Here we go beyond just listing makeup items and instead, open the doors to beauty hacks – innovative, smart, cost-effective ways to make the best use of what you have. These are the secrets that beauty influencers, makeup artists, and glamorous divas have up their sleeves. Secrets that make the difference between a good makeup day and an absolutely fabulous one! Whether you are a beginner, brushing up your skills, or a pro looking for fresh inspiration, this guide is designed for you.
So ladies, brace yourselves for a unique blend of old-school wisdom and new-age innovation. It's not just about which products to use, but how to use them to their full potential. It's about those little tricks that can make a big difference. It's about maximizing the power of the tools you already possess and making your beauty routine more efficient, more effective, and more fun. And without further ado, here's the scoop:
1. Replace your eyeshadow with bronzer to fake a glow like a pro. After dusting your face, swap out your eyeshadow for your bronzer for a natural-looking glow, AND bigger and brighter eyes! Use the Believable Bronzer by Sorme. You'll love it!
2. Use lipstick as a blush back-up. Out of blush? Try applying a dab of lip stain to your cheeks for some color. Be sure to blend well to avoid the circus clown look!
3. Peppermint oil = full lips. Peppermint oil has major beauty benefits. One of them being your hair, the other…a lip plumper?! Yes, please! Apply a few drops to your lip balm, chapstick, or lip gloss for an instantly plumpy pout! Tip: Lip gloss automatically makes lips look fuller. Adding peppermint is a go-to double-plumper!
4. Revive your mid-day makeup with a spritz of water. Makeup can look a lot less than amazing once the afternoon rolls around. To wake it back up, use a facial hydration spray (like Evian or Clinique's Moisture Surge Face Spray), and blend makeup back in.
5. Tame unruly brows with clear mascara. Pick up a tube of clear mascara next time you're at the drug store. They help tame, control, and shape your eyebrows. Another plus? They help define and volumize your lashes when you're going for a bare-faced look.
6. Fix broken eyeshadow palettes with rubbing alcohol. A Loxa Beauty favorite! Fixing those annoying cracked eyeshadow palettes are now possible! Start with the following: rubbing alcohol, a quarter, plastic wrap, a butter knife, and a tissue. Begin by placing the plastic over the broken eyeshadow. Proceed to crush the rest of the shadow with the butter knife. Then removed the plastic and pour in a few drops of rubbing alcohol. Next, place the tissue over the powder and press the quarter down to compact it. WA-LA! Your broken eyeshadow woes are forever cured.
7. Your lips need exfoliating love, too.
Is there a better feeling than soft, kissable lips? And is there anything worse than applying lipstick to a flaky, cracked pout? Including your lips into your exfoliating routine is essential for a smooth pout. Try getting your hands on a lip exfoliator. Follow up with a great chapstick or lip balm for ultimate hydration. Don't have the extra money to splurge? A toothbrush works great, too!
8. Hold onto old mascara wands. Say wha?! YES! Turns out there are quite a few uses for them. Rinse off the old mascara and keep as an eyebrow taming wand (see #14), or to separate lashes. It can also be used a lip exfoliator (see #16), and has many cleaning uses around the house.
9. Don't pump your mascara. Pumping your mascara will push air into the tube, which will cause it to dry out quicker.
10. Sub your lipstick with eyeshadow and/or blush. If you're going for a natural look or wanting a subtle pop of color on your lips, try using a pearly pink, nude, light plum, or light brown eyeshadow or blush on your lips. Use a colorless chapstick or lip balm as a base, and pat the powder over it.
11. Contouring is everything. Makeup pros have been swearing by this for years. Applying foundation alone can make your face appear dull and flat. If you want your features to pop, contouring your makeup with highlighters and bronzer is key. It is a strategic technique, and one that we recently spilled on our blog. Check out our tutorial to get a look like contouring-queen Kim K!
12. Apply baby powder for long, full lashes. Before applying your mascara, dab a cotton swab in baby powder and coat your eyelashes. It gives the illusion of longer and fuller lashes!
13. Check your makeup in the car. The lighting in our homes sometimes conceals what's really happening on our face. Natural and fluorescent lighting tells it like it is! Check your look in the car before heading out to correct unblended makeup lines, or concealer that you forgot to blend in.
14. Pair your blemishes with counteracting concealer. Did you know that the best way to disguise red splotches and under-eye circles is to pair them with counter-colored concealers? For red spots and scars, seek out a green-tinted concealer. Green balances out redness. For bluish-black under-eye bags, opt for an orange-based concealer – as orange trumps blue.
15. Apply concealer in a triangle shape to cover dark under-eye circles. (Orange-tinted concealer, of course!) Turns out applying concealer in a triangle shape underneath your eye hides circles better than just dabbing. Start by spreading concealer from the inner corner of your eye to the outer corner, then fill in in a downward triangle shape that comes to a point around mid-cheek. Then blend!
16. Set your lipstick to last. After applying the shade of your choice, place a tissue over your pout and dust a translucent powder over your lips.Try this mineral secret powder from Sorme.
17. Increase the shelf-life of your nail polishes, lipsticks, and eyeliners by keeping them cool in the fridge. They will also be easier to apply!
18. Fake an awake look – even when you aren't with the following tips: Beige eyeliner counteracts red eyes, along with eye drops. Avoid dark and heavy eyeshadow, and opt for a natural color that closely matches your skin tone for big, bright eyes. Also avoid heavy foundation, swapping out for a tinted moisturizer. Lastly, apply a bright cheek color to make your skin look awake with a healthy flush.
And there you have it, ladies – 18 incredible hacks that turn the everyday process of makeup application into a streamlined, clever, and even more gorgeous experience. We have armed you with the techniques to face any beauty situation head-on, and trust that these tips will become cherished secrets in your makeup routine.
Remember, every tip and hack in this list was designed with the understanding that you're not just enhancing your beauty – you're also celebrating it. These hacks aren't meant to hide, but to illuminate your unique features and your unique beauty.
In the ever-evolving landscape of beauty and cosmetics, being in the know about these versatile hacks can be a game-changer. So embrace this new knowledge, explore these tips, and infuse them into your routine. Keep shining, keep dazzling, and always, always keep your makeup bag ready for the adventure that is beauty. Until next time, beauty queens – stay gorgeous!