COLUMBIA — Sergio Hudson is a fashion designer known for his elegant, hyper-feminine frocks and razor-sharp suits, but when he's back home in Columbia for a visit, he sticks to the simple pleasures of life. 
"I love the fast food in South Carolina," the Ridgeway, S.C. native said at the Columbia Museum of Art Nov. 17. Bojangles, Captain D's, anyplace that excels in fried food and sweet tea, he said.
But Hudson wasn't back home to sample local flavors. His original fashion exhibit, "Sergio Hudson: Focused on the Fit," opened at the Columbia Museum of Art Nov. 18. It's the culmination of two decades of work as a high-end fashion designer, a career that began on Sumter Street in downtown and has since taken him across the globe. 
Hudson was born and raised in Ridgeway by his mother — whom he credits as his muse — before heading to Atlanta for fashion school.
After graduating in 2003, he opened his first design studio on Sumter Street in Columbia, where he worked for a decade before attracting one of his first celebrity clients, Kylie Jenner.
From there, his star skyrocketed. He moved to Los Angeles, C.A., in 2015 and has since become one of the most sought-after womenswear designers in the country, debuting at New York Fashion Week in 2020.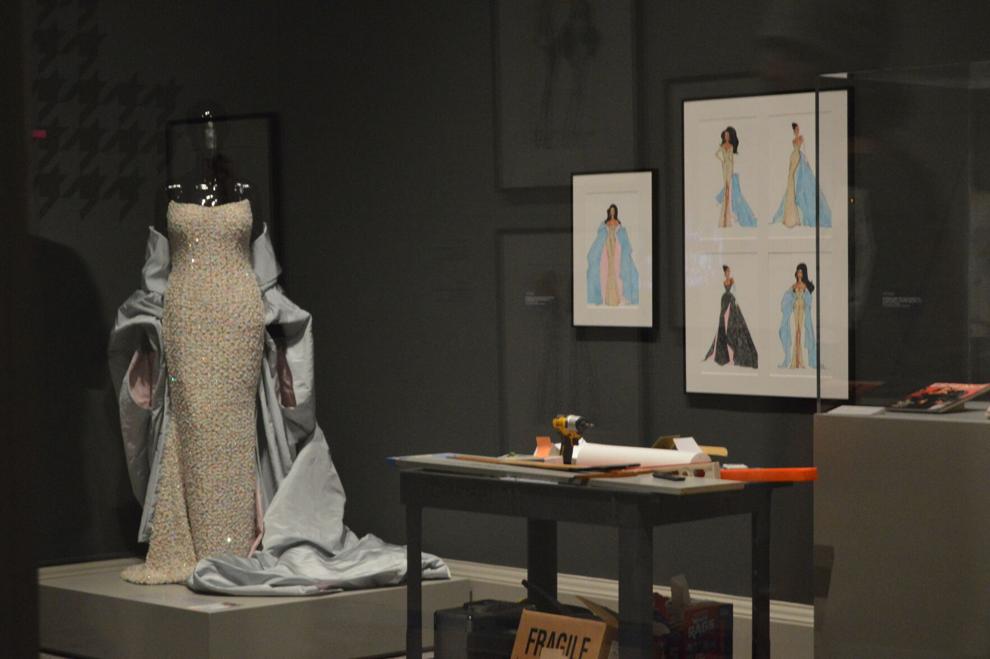 Since 2015, Hudson's frocks have been worn by Beyonce, Keke Palmer, Blake Lively, Anne Hathaway and former First Lady Michelle Obama, to name a few. 
From the beginning of his career, Hudson has worked with Charles Lynch, who serves a co-creative director of Hudson's eponymous brand and has been actively involved in curating the CMA collection. 
The exhibit was guest curated by Meghan Pinckney Rutherford, a local fashion influencer and entrepreneur who was one of Hudson's earliest clients. The custom wedding dress he designed for her stands outside the doors to the second-floor exhibit.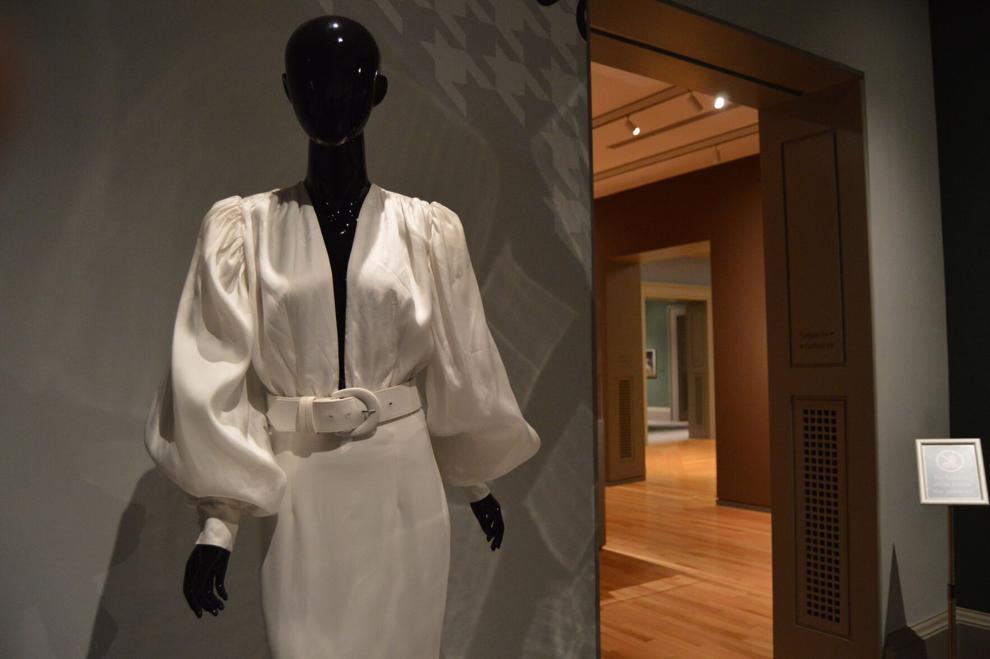 The exhibit features dozens of fashion illustrations, garments and memorabilia from Hudson's brand, Sergio Hudson. Amongst the collection is the strapless white gown Keke Palmer wore during the 2023 Met Gala, where the internet's favorite actress served as Hudson's muse and guest.