We are at the peak of summer, but you know what else? We are 6 months out from celebrating 15 years of TCF! Fancy a plus size pool party? The Big Dipper is happening in August and we are kicking off the TCFTurns15 celebrations with a fun giveaway to this event by The Plus Bus!
Instead of limiting our giveaways to December, we are doing 15 giveaways up through the end of November! Each month, for the next 5 months, we will be showing YOU love for supporting US, with amazing giveaways!
To start us off, the folks at the Plus Bus are having an LA Plus Size Pool Party, called The Big Dipper on August 12th! As Media Partners for the event, we are extremely excited to share this news AND be able to hook up two of you with two tickets to this event!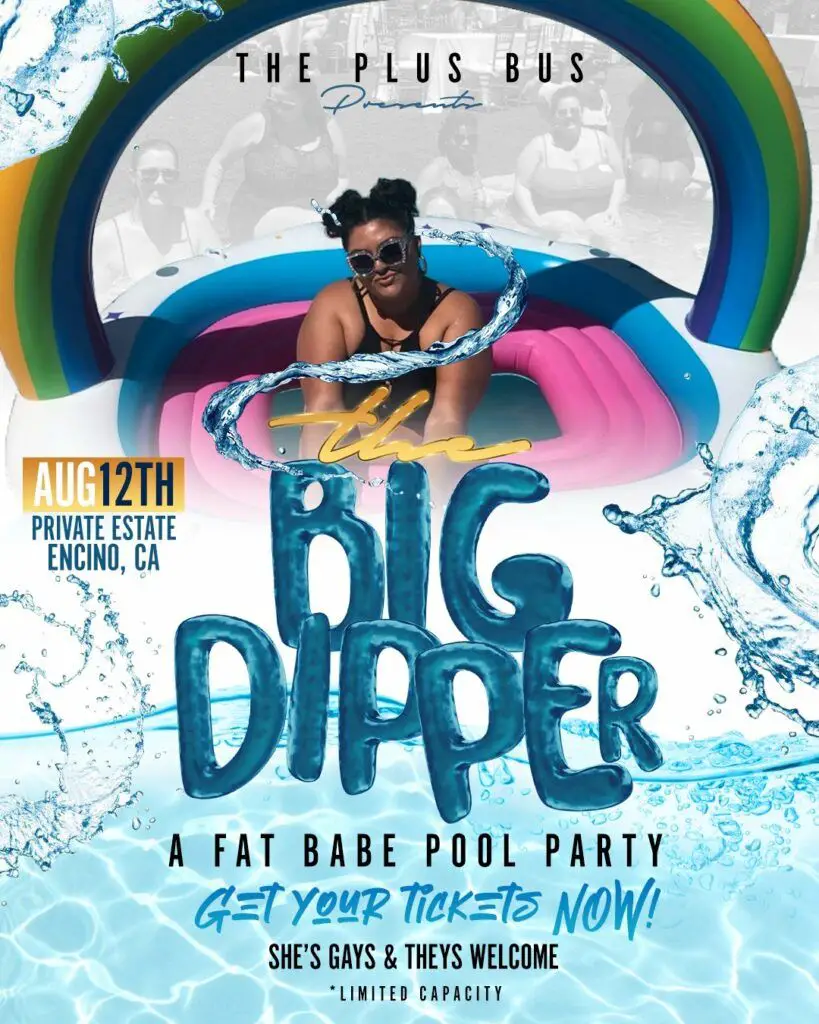 What better way to close out the summer than with a plus size pool party!?! Hang out poolside for "an afternoon of basking in fat glory!" The Big Dipper gets fancy with this event taking place on a completely private estate in Encino, Ca from 1-7pm.  
Not only will you be able to play in the pool in a chic LA spot, you will also have the chance to enjoy fun in the sun AND enjoy a poolside fashion show. But there is more! You will also be able to shop some of LA's hottest plus size designers and brands, socialize with fellow plus size fashion lovers, and enjoy the various activations planned for the day.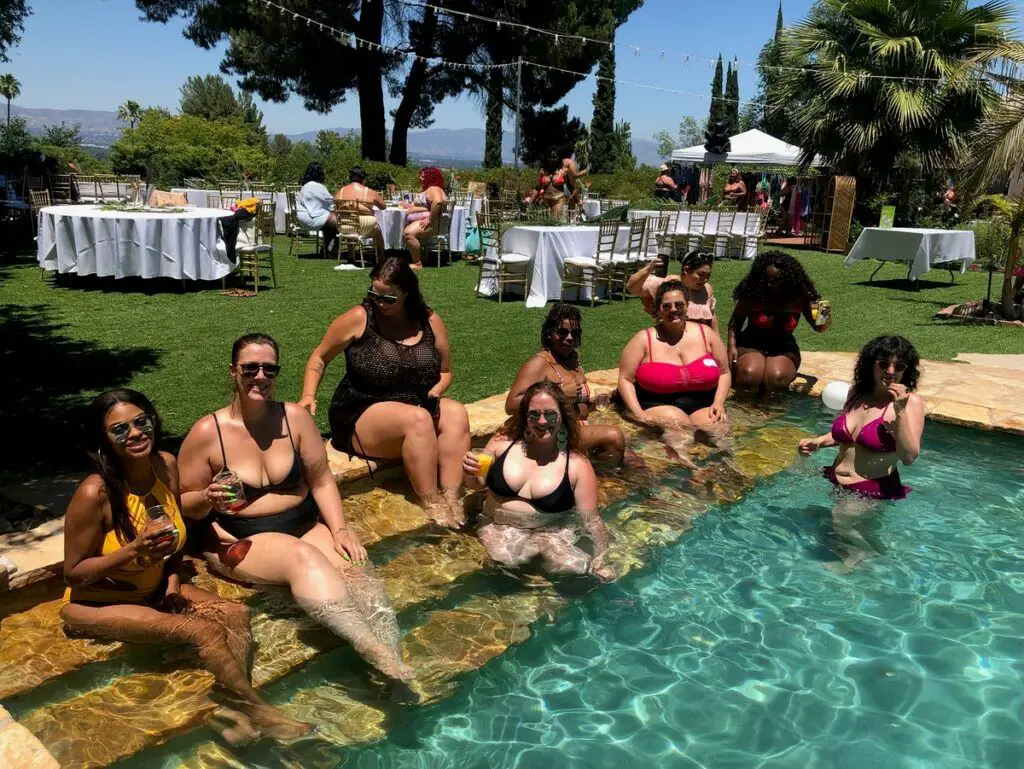 And as we are kicking off the celebrations, we invite YOU to enter into our giveaway! We are hooking up two of you with a pair of tickets to The Big Dipper!
For those of you who are TCF OG family, you know we normally wait until December to do this, but we wanted to spread things out, bring in the fun, and celebrate a little bit sooner… Nothing wrong with that, right?! Right.
TCFTurns15: We're Giving Away Tickets to The Big Dipper LA Pool Party!
How do you enter? Well, that is quite easy! In the form below, each action you take gives you an entry! The more actions you take, the more entries and the better your chances are at winning! This giveaway will run for 6 days and closes on July 18th at 11:59 pm, PST!
Enter here:
If you cannot wait and are ready to have a bit of fun, you can score your early-bird tickets now! Or maybe you want to get your tickets for you and hope that you score extra so all your homies can roll!
Get Your Early Bird Tickets at ThePlusBus.com
We hope to see you there and cannot wait to have a little fun in the sun with our fellow LA plus size community!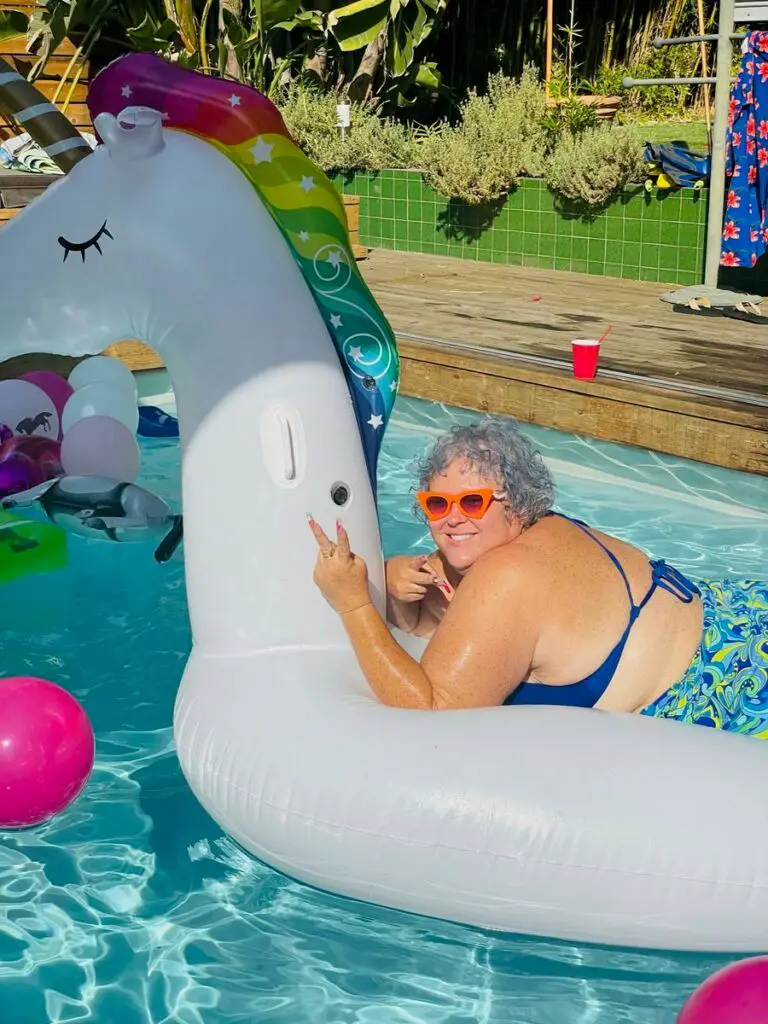 Now, I am extremely excited to learn what you will be wearing to this event! Finding a plus size bathing suit with the matching Coverup is soooo key! But not only that, I am thinking about the towel, umbrella… the whole vibe I want to be on!
Good luck to those of you entering in and thank YOU for the support over these past 15 years!
Make sure you stay tuned for the next giveaway, sign up for our newsletter so you won't miss out, and share this giveaway with your friends! We will be back next week with our 2nd giveaway!!